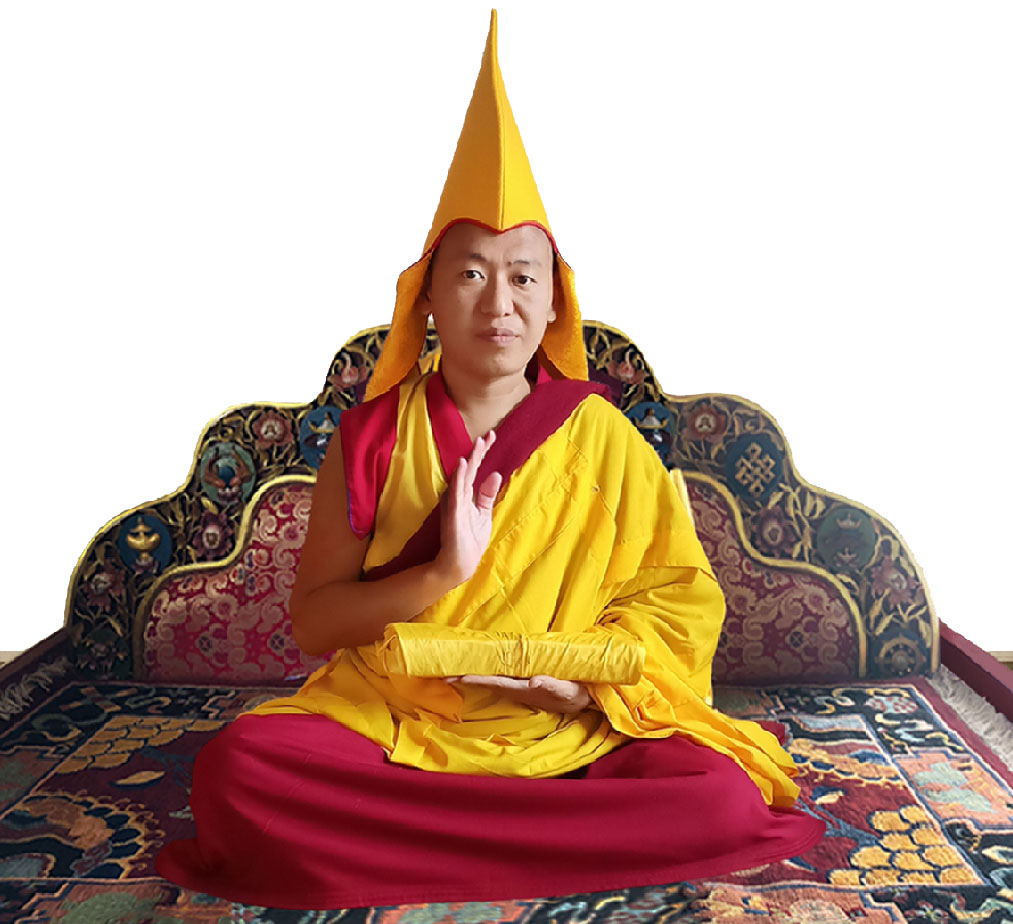 The third in the line of reincarnations, His Eminence the Venerable Tenzin Ngawang Tsültrim Dönden was born on January 29th, 1981. At the time of His birth, He was named Tenzin Dawa by H.H. the 14th Dalai Lama. His father's name is Tamding Dorjee and His mother's name is Karma Kyizom.

In 1985, He was recognized as the reincarnation of the second Serkong Dorjee Chang, in the sacred place of Bodhgaya, by H.H. the 14th Dalai Lama during the ceremony of the great initiation of Kalachakra, for the first time, He wore monk's robes given to him by Gyumed's ex-abbot Lobsang Thinley, who came from Gajang Phara Khangsten in Gaden Jangtse Monastery.

H.H. the 14th Dalai Lama gave to the young Serkong Dorjee Chang His first hair cut's blessing and a special nectar called Amrita blessing. When He was only 4 years old, He obtained the seat of "Tulku" or reincarnated Lama in Swayambhunath in Kathmandu, Nepal where the Serkong Dorjee Chang Monastery is located. There, He took refuge, studied Tibetan language and began memorizing the first Tibetan Buddhist texts.
The second in the line of reincarnations, His Eminence the Venerable Thubten Tse Wang was born in the Tibetan calendar year 2047, the iron monkey year of the 15th cycle, corresponding to 1921 in the western calendar, in front of the Lhasa Cathedral, in the house of 'do kor chu mig'.

When he reached the age of ten he obtained the seat of a great Lama in the great assembly of the monastery of Gaden.

He received the vows of novice and fully ordained monk from His Holiness the Thirteenth Dalai Lama and was given the name Thubten Tse Wang. He studied at the feet of many highly qualified tutors and exerted himself in the mastery of the great treatises of Sutra and Tantra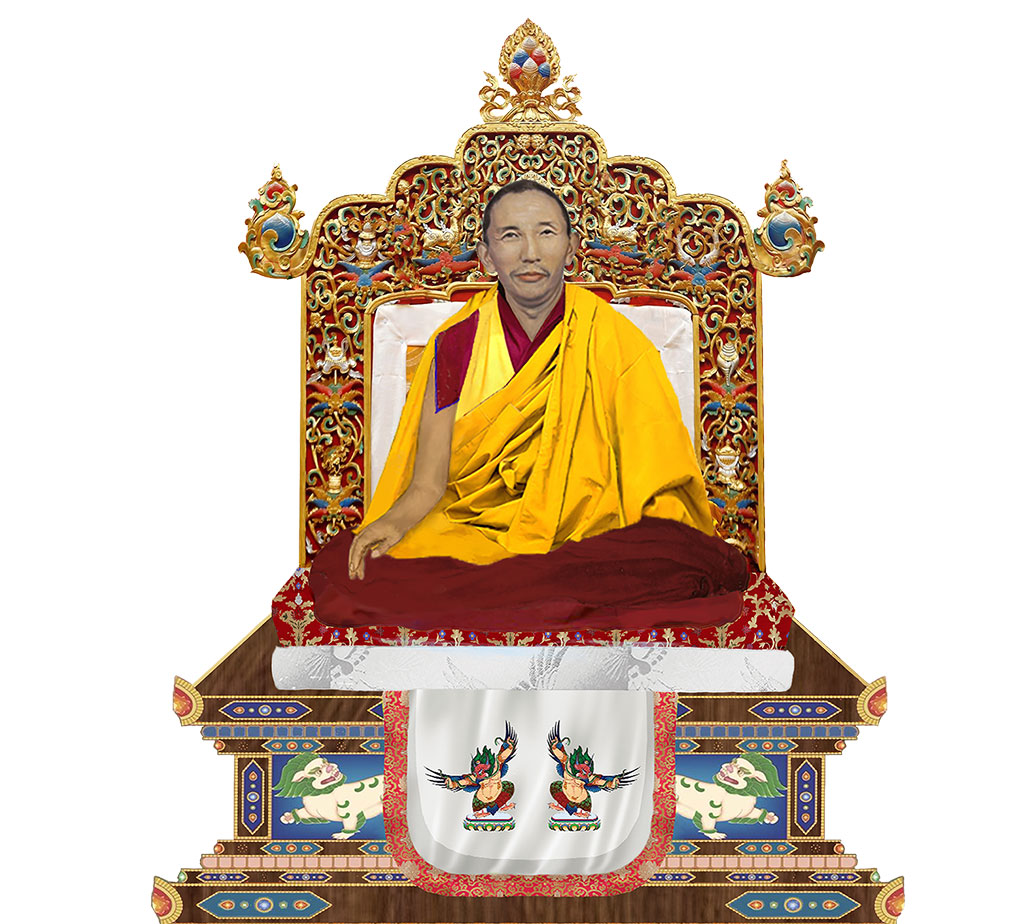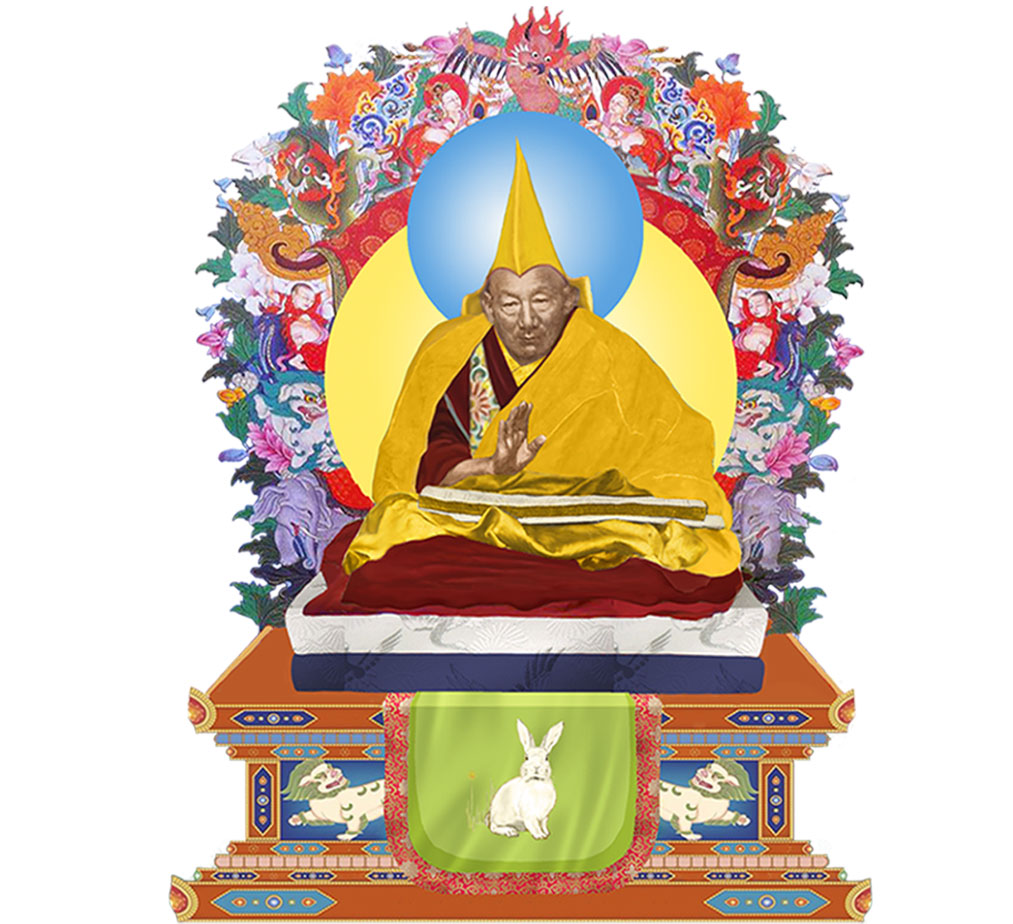 The first in the line of reincarnations, His Eminence the Venerable Ngag Wang Tsül Trim Dön Den was born as a member of the Yutok family, the family of origin of the 10th Dalai Lama, in the Tibetan calendar year 1982, in the wood rabbit year of the 14th cycle, corresponding to 1855 in the western calendar. His father and mother gave him the name Keu Yeshe Phel Bar.

When he was 10 years old he received the monastic vows from the Great Throne Holder Ngag Wang Norbu and was given by him the name of Ngag Wagn Tsül Trim Dön Den.
It was ascertained that he was the emanation of Venerable Marpa the Translator and he entered the Jangtse monastic college to begin his Dharma studies.

When his root spiritual master, the supreme precious Great Throne Holder fell ill he nursed and served and him regardless of whether pleasing or disgusting tasks were involved and with this created the auspicious conditions for the attainment of a highly accomplished state in that same lifetime.